Y
o
u
r
b
e
s
t
c
h
o
i
c
e
f
o
r
I
M
E
s
.
F
i
v
e
c
o
n
v
e
n
i
e
n
t
l
o
c
a
t
i
o
n
s
.
Independent Medical Exams
I

n

d

e

p

e

n

d

e

n

t

M

e

d

i

c

a

l

E

x

a

m

s
Main Street IME Physicians, LLC was formed by Dr. Ralph Salvagno in order to provide quality and unbiased medical examination services. Dr. Salvagno's extensive experience and reputation as an orthopedic surgeon has provided him the tools to create an organization which serves the medical legal community with distinction.
Main Street IME serves insurance companies , insurance adjusters, plaintiff's attorneys, defense attorneys and their clients. We recognize that is our duty to provide fair and unbiased opinions regarding injuries that occur both at work and from liability situations such as motor vehicle accidents.
We provide the following services:
Independent Medical Examinations
Medical Billing Reviews
Record Reviews
Auto Liability Reviews
Medical Malpractice Reviews
Virtual IME examinations
Additionally, we can provide consultation services to attorneys prior to engagement of or deposition of experts. Using our consulting services , attorneys will know what questions to ask and how to ask them so that the medical questions are asked in an efficient and beneficial manner.
Five Convenient locations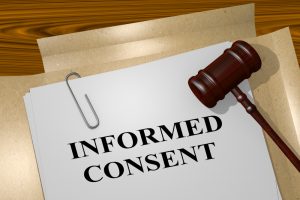 In my experience as a IME physician, it is rare that I am asked for an opinion about "Informed Consent."  Occasionally an insurance adjuster might
Read More »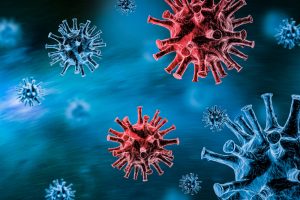 Consequent to the ongoing SARS CoV-2 (COVID-19) pandemic , persistent symptoms have been reported in infected patients whose acute symptoms have resolved. These symptoms may
Read More »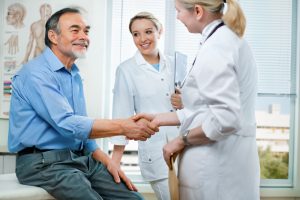 As part of the Independent Medical Examination (IME) process I am often asked to offer an opinion whether an injured person has reached Maximum Medical
Read More »
If you are ever in the Hagerstown, Maryland area, Dr. Salvagno would like to invite you to stop by our Mulberry St main office and see our fabulous sculpture "Rising Up " created by local artist Scott Cawood, now located in the main lobby of the building.
Dr. Salvagno's wife and his wife Tracy commissioned this piece in 2012 for installation at their previous practice location. They were finally able to move the piece and are very pleased with the reception that it has received in its new home.
Made almost entirely of recycled materials (including unused orthopaedic and spinal implants) the piece captures the integration of modern surgical technology with the humanity of modern medical treatment.
As an attorney in Western Maryland and the surrounding states my practice is exclusively personal injury. As such I have a number of cases involving the Doctors at Main Street IME. The Doctors have evaluated my Clients on both sides, plaintiff and defense. Each and every time I have had any interaction with Main Street IME the Doctors and staff are always prompt, professional, and accommodating.
The staff and Doctors always work with my Office; clients and other attorneys to arrange a convenient location and time in one of their many offices whether it is for an evaluation, discovery deposition, or trial deposition. The fees for their services are reasonable and well within or under those in the greater metropolitan region.
The staff is always there to help, answer questions, and return phone calls; and the Doctors are prompt and efficient in scheduling and issuing reports without delay. The Doctors with whom I have interacted whether they are retained by the Defense or Plaintiff are personable and communicate their opinions in clear and concise language whether in a report or testimony.
Britt Reed Law Offices in Hagerstwon